A New Year...
Is about to start and I don't know how I feel about it?
On one hand, I am oh so grateful for getting yet another year here on earth but on the other hand, I am thinking "yet another year in the same track...arghh"
Why can't I get my thoughts together and focus on one thing...I keep trying but my attention just gets pulled in another direction...
This year I HAVE to do something cause I can't fathom the thought of going through yet another year on the same spot!!! DREADFUL!!!
One thing I have done to prepare for next year's Christmas is I have already written down my Christmas card list, filled it out with addresses, etc.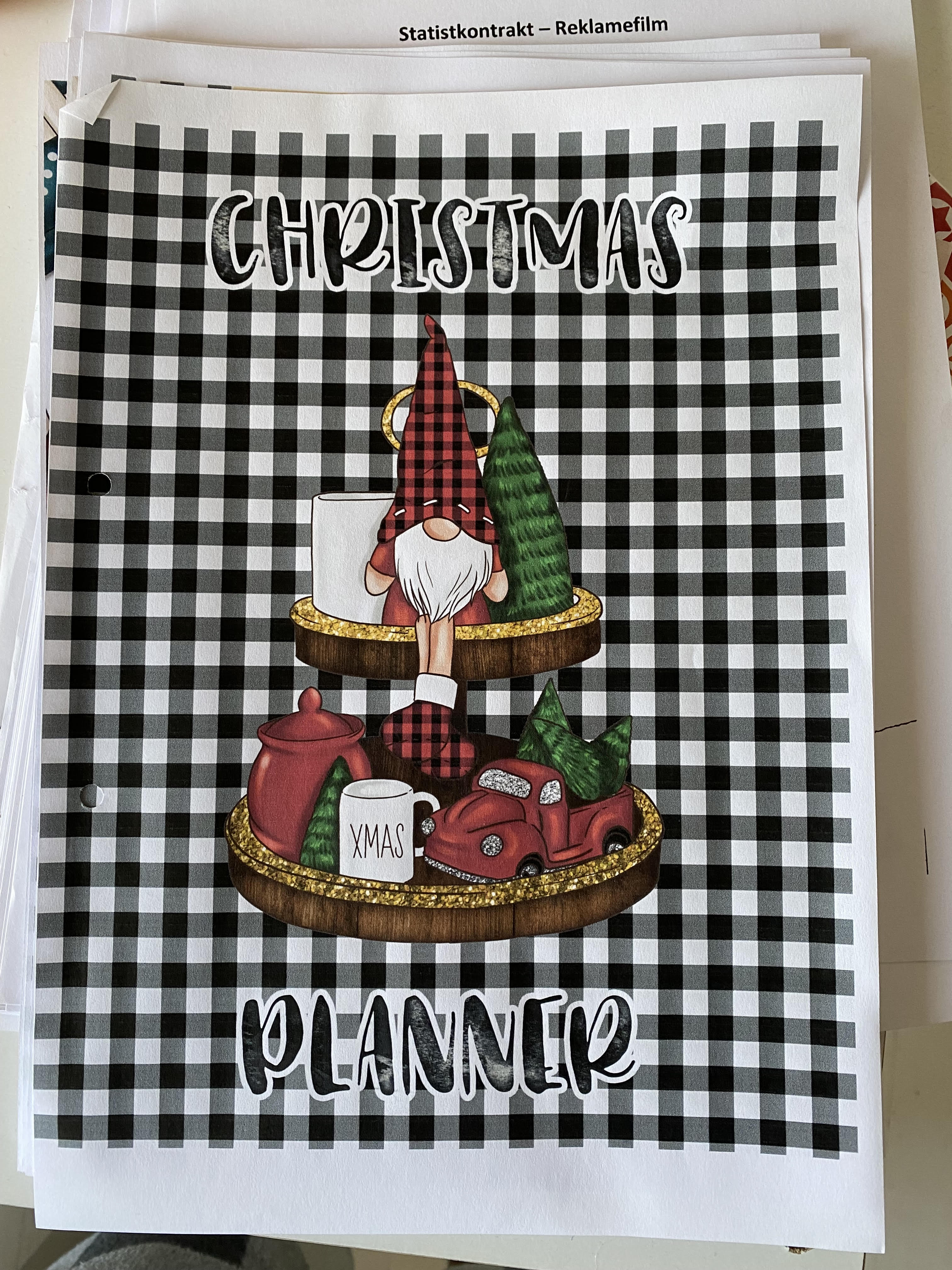 Every year I want to do it but every year I think of it too late because I don't have addresses readily available and have to ask,I have asked before but when you write things on a small piece of paper you are bound to lose them, or at least I am 🤦‍♀️
I need to plan more and follow through more...I NEED TOO!!!
So far I am off to a good start 😅😂
Morning Coffee ChitChat May 10-2021 – Bad Weather
My Morning Coffee ChitChat May 10-2021 – Bad Weather broadcast today is not the best yet. First I am fairly new to doing videos, by that I mean, filming, editing, adding text and all that jazz…second, my mood follows the weather I have noticed 🤦‍♀️… and yesterday the weather was ☔🌧️
If you click on this LINK you will see my previous episodes, not many as of yet….-LOL
However, I hope to be able to figure out this app, create topics to talk about, and a set time, if I figure all that out, then I believe it will only get better and better 😉
If you have any suggestions I would LOVE for you to comment on them below so that I can take a look and consider creating topics out of your suggestions 😊. Maybe I will request you join me in my broadcast if you'd like that of course
Well, I guess that is all I have to say for today…So with no further ado…you can now listen to my "braindead" talk from a rainy gloomy day…hahaha
Don't forget to:
So I am back on Happs, chatting away not knowing what the hell to talk about and just grabbing from thin air…LMAO….🤣
Don't forget to:
MY PROGRAMS
Ok, so I am not trying to hide it…I am in many programs and have bought into many things that I believe in, however, I CAN NOT promote or concentrate on all of them, it's just not possible! But I can't miss out (God, one never knows…LOL) so I have decided to list EVERY PROGRAM I have bought into or am part of in some way or another on this page.
Now Like I said, I am NOT promoting everything but I am sharing! So if you want to take a look you are welcomed to do so 🙂
You might have seen some of them advertised around the internet advertised as a company for you to join and make money off. However, if you see them listed under a different category on my page here, it is because I have chosen to either promote it or list it as a shop.
So if you have been shown CTFO (aka Change The Future Outcome) as an MLM/Affiliate program and I have listed it under SHOPS, then it's because I am not promoting it as an opportunity but as a place for you to shop! Capish?
Also, as you might…or might not have understood, I am involved with MANY PROGRAMS and thus need to concentrate on one (or two) programs at a time. So, for now, it is
#1. Builderall and Groovefunnels. Two platforms that have EVERYTHING YOU NEED to create whatever it is you want to do online! You only need one of these two though but of course, I can't…LOL
#2. My Online Startup is just VALUE PACKED with a FREE version. The reason for that is I am tired of all the BS that the "gurus" are serving for $$$$$$ and I am finally going back to basics AND learning!
#3. BUILDERALL  because it's just AWESOME!! So those three ones are the ones I am building on for now!
OTHER PROGRAMS:
NowLifestyle – is a fitness program that also is an affiliate program. I do like this affiliate program, however, I live in Norway so I can't utilize everything they offer 🙁
SHOPS:
Nuskin USA – Anti-aging facial/body washes etc. products I LOOOOOVE nuskin products and I use them!
Nuskin Norway – Anti-aging facial/body washes, etc. products
ShopKula – Store
CTFO (Changing The Future Outcome) – I don't really know much about the benefits of HEMP but I have picked up that there are many benefits so I signed up…lol
SavingsHighway – I have no idea what this is but hey, feel free to figure it out yourself…
Oriflame – For makeup
Jewelry store – For this, I have used Groovefunnels and I am building out another store using Groovefunnels Groovekart!
AFFILIATE PROGRAMS
Groovefunnels – SAME as Builderall but I believe in the long run it may be better than Builderall (not sure though but I bought the lifetime membership)
Builderall – Get EVERYTHING you need to run a Digital business for ONE low monthly pay
My Online Startup – Great for people new to affiliate marketing
Kulabrands – Get paid royalties over and over from ONE purchase (This program I should actually promote more but it's a little bit to understand and I just don't feel like getting into it right now but eventually I will cause this is the BOMB!)
Easy1up.com – In this program, you can start off with low investment and then build yourself up. It is a training program, which I actually forgot I had and when I remembered I already was deep into other stuff…(me in a nutcase)
NetworksolutionsPro – For the freebie seeking. It's a good program to use if you are tight on a budget.
The Super Affiliate Network – Another great program I bought on a whim and didn't utilize as I should have
ORU Travel – Travel engine
My Virtual Downline Builder – Now just to warn you. This is no walk in the park, there is a lot of setups to do insider this program so brace yourself 😉 But look on the bright side; you only need to do it one time!😉
Getresponse – Which I can not let go of!
I get traffic from this page, this page and this blog (hihi…this blog is only about affiliate marketing and MLM), and of course social media.
A brief-brief explanation.
ADHD is short for Attention Deficit Hyperactivity Disorder which is a medical disorder. It is a neuro-developmental disorder and unfortunately, it's incurable but treatable. This disorder affects kids as well as adults. If it's spotted at an early age and you receive good treatment and an educational plan, it can help a child or adult with ADHD manage their symptoms.
The treatments available are stimulant and non-stimulant medications, cognitive behavioral therapy, ADHD coaching and strategies such as mindfulness meditation and exercises. Remember ADHD is not the same for everyone! There are 3 different presentations – inattentive, hyperactive-impulsive, and a combination of both.
As with most disorders, ADHD is also on a spectrum with a range from mild to severe. ADHD is often accompanied by other conditions like anxiety or depression and learning disabilities like dyslexia. Therefore, what works for one person with ADHD may not work for another person with ADHD. Most ADHD people benefit from a combination of treatment strategies.
Medication is not a cure-all answer!
I am NOT a medical professional!
ADHD can ONLY be diagnosed by a medical professional!
For a more in-depth explanaition go here American Psychiatric Association
That goes to show you my "need" to sign up to EVERYTHING under the sun…almost, however I could not let this opportunity pass me by!!
I signed up to Chuck Nguyen's My Online Startup Partner Program and I am beyond EXITED, to say the least!!!
I will come back as I go through the information and fill in this post but for now, I just got to go through and take a look…I am SOOO happy and I don't know why???
Maybe because I used money…🤣🤣🤣
Corona Virus
Who has not heard of the Corona Virus (COVID-19) now? If you have not (which I highly doubt if you are reading this) it is a new virus that is swiping the earth at high speed, locking down country after country!
As I type this blog post the world has come to a total halt, countries are closing their borders, people on vacations are not able to get home, stores are closing down, small businesses are going out of business while hundreds of medical institutions, Governments, and Non-Government Organizations (NGO's) are doing all they can to contain the virus.
Meanwhile, businesses all over are informing their customers how they are dealing with the virus via various applications, and how they are proceeding further.
I do think it will be a while until we see businesses open their doors again though. You can't just forget that it never happened. Various protocols and resources will be put in place to ensure the safety of both staff and customers. One of my friends even told me that when their office eventually returns, they'll be enlisting the help of somewhere similar to DNC Facility Services' Janitorial Services to make sure that every inch of their office is clean and free from potential germs. Before all of this happened, their office only needed cleaning a couple of times a month, but that will all change when they go back. Or if they do go back. These are troubling times for individuals and businesses alike.
Me
Myself, I am in quarantine after visiting Portugal for 5 days at the beginning of March and personally, I as I'm sure many other people are, trying to make sense of all this!
My Thoughts
After a lot of thinking and debating, I must say that for now, I have landed at: The Corona Virus (COVID-19) has to be a natural way of saying "enough is enough, you guys don't want to cut down on your pollution, greediness, overpopulation, etc… well then I will create something that will make you cut down and change your ways. simple as that!
Conspiracy Theories
I don't believe there are any conspiracies going on or anything of that sort, I literally think it's mother earth taking control. However, people experts and non-expert will ALWAYS have conflicting points of view and EVERYONE has something to say, especially in the western world where the majority of people are so spoiled!
But there is one place even all the money in the world can't buy and we can't control and that is Nature! We DO NOT control earth/nature, no matter how hard we try mother earth will find a way to take the control back and we will find a way to blame someone!
Working From Home
However, with all this going on – people getting laid off, having to stay home, kids home from schools, etc – there have never been more people looking for ways to make money online. Businesses have also been asking employees to work from home for safety reasons, with the intention of stopping the spread of Coronavirus. This has caused many businesses to struggle, but there are more and more hints for these businesses to take to allow them to conquer working from home. The key is software that enables communication and collaboration.
Find Out More About The Corona Virus
World Health Organization (WHO)
To find out more about the COVID-19, CLICK HERE
Want to read WHO's advice for the public, CLICK HERE
I know I am taking a risk asking this question, but what are your thoughts on this coronavirus?
Distractions!
Atypical day for me is – I have things to do and I get to do a fraction of them!
Ok, so I have online endeavors, I have two blogs, I have MLSP, I'm supposed to post to my social media. I am interested in blockchain, I want to learn how to blog for money, I like to get my podcast really started and promoted. Love to travel and it would be so fun to document with video. I want to get my photography off the ground, I want to start dancing, I want to start martial arts. Not to mention I love food and would definitely like to report on food I eat… out of course…hahaha… Let's not forget I really want to get my affiliate marketing off the ground (been trying forever). My social media strategist company that I started… and the list goes on.
Decisions Are Loose…
Last night I had decided to get both my blogs up and running, like for good. This morning I got interested in starting online courses but in what? Like anyone needs a course on how to be distracted! I, therefore, decided to stick to my blogging. oops no, I started looking for microphones for my podcast! Meanwhile, I was watching a webinar on creating an online course…go figure!
While doing all this, I ran downstairs to hang up the clothes from the machine – listening to the podcast on my phone. Once that was done I had to listen to my boyfriend complaining about his situation. Back upstairs with my PC and my notebooks to really get started in my blogging. Continuing looking for microphones, watching a webinar, I decide I need to write a blog post about it.
While thinking…
Which I'm doing right now and to top it off – in my mind, I am thinking about what my son will become???? Also, I'm thinking about my daughter, the weather, whether or not I want to do my social media. What should I concentrate on; my blogging, my podcast, youtube, social media, etc etc…all while I'm staring at my PC screen.
Now, this is how my days actually go. tomorrow commercial job even looked at that script well I have looked at it but that's all I've done.
Oh, and I was also supposed to work out today snap that won't happen!!!
Ok, so before it's time to go pick up my son from his daycare I really need to get started!
Done
18:25 (7:25 pm) – Didn't get shit done! Putting Jr. to bed and getting to get ready for tomorrows commercial work.
ANOTHER YEAR…
Another year has started and I feel if I don't do something last year will repeat itself! However, I am doing something different I am actually trying medication.
CBD Oil
I have started with CBD oil and at the end of the month, I am meeting with a therapist who can prescribe medication. Ever since medical marijuana has been allowed, I decided to take the plunge and use the CBD oil. Of course, I decided to Read more about marijuana and it's components when it became legal but now I have all the information I need and I'm feeling the benefits of the CBD oil.
Talk To My Doctor
First I am going to talk to my doctor because since I had the stroke I am nervous about taking the regular ADHD medications. Is weird but I have read so many different reviews of people trying all the different medications but from everyone that has left reviews about CBD oil, I have read no negative reactions?
Water Soluble CBD
That is why I have already started trying CBD oil. This is one of the things I'm doing differently this year. It sounds like it can help a lot of people, so why should it be any different for me? I've also heard that water soluble cbd may even be more effective than the oils because it enables the body to absorb more of the cbd compared to taking oil-based tinctures, so I may well give this a go too.
Smokeable CBD
As well as looking into CBD oil, my friend told me to have a look at some smokeable cbd products as well, just in case this method works better for me. It's good to have a variety of options, as you may prefer one way more than the other. I can't wait to get started on this treatment path this year.
Worried
Initially, I was a bit worried about smoking CBD. I wasn't sure if CBD could get you high, which I didn't really want. However, my friend sent me a link to a page so that I could learn more about CBD before I started using it. I was able to learn that CBD won't get you high, meaning that I could smoke it comfortably. I'll look into both of those methods more before going ahead with either of them.
CBD Business
However, I have also signed up for a CBD business that can be done from anywhere but I don't buy from them since I live in Norway and they are not open in Norway. If you live in the UK, Sweden, Canada, Irland or USA CLICK HERE and take a look.
Time Flies
But time just flies… I keep trying to organize but I never manage, it's so weird! The days just fly by and so fast it's scary almost.
I have no other choice than to keep trying to master my time. Ever since I was young I have felt just flies, but after I've got the diagnosis ADHD it seems like time has just switched away.
I need to figure out a way to organize my time and mid last year I decided to try bullet journaling. and I really like the idea of using a bullet journal.
Bullet Journal
I have not given up on my bullet journal, I am still plugging away and I keep trying to make it a part of me. It's weird that it's so hard being that I have always used a planner, although I have always used one doesn't mean that I have actually always written in it…hahaha…but I have always had a planner.
Before I have always bought planners that have everything filled out, like months, weeks and days etc, now I have to fill in all that and I want to make it nice! I figured I can make it my own but I keep forgetting but I haven't given up so there you go.
I am determined to change things around this year that means I have to do things that I find uncomfortable but I'm ready.