A New Year...
Is about to start and I don't know how I feel about it?
On one hand, I am oh so grateful for getting yet another year here on earth but on the other hand, I am thinking "yet another year in the same track...arghh"
Why can't I get my thoughts together and focus on one thing...I keep trying but my attention just gets pulled in another direction...
This year I HAVE to do something cause I can't fathom the thought of going through yet another year on the same spot!!! DREADFUL!!!
One thing I have done to prepare for next year's Christmas is I have already written down my Christmas card list, filled it out with addresses, etc.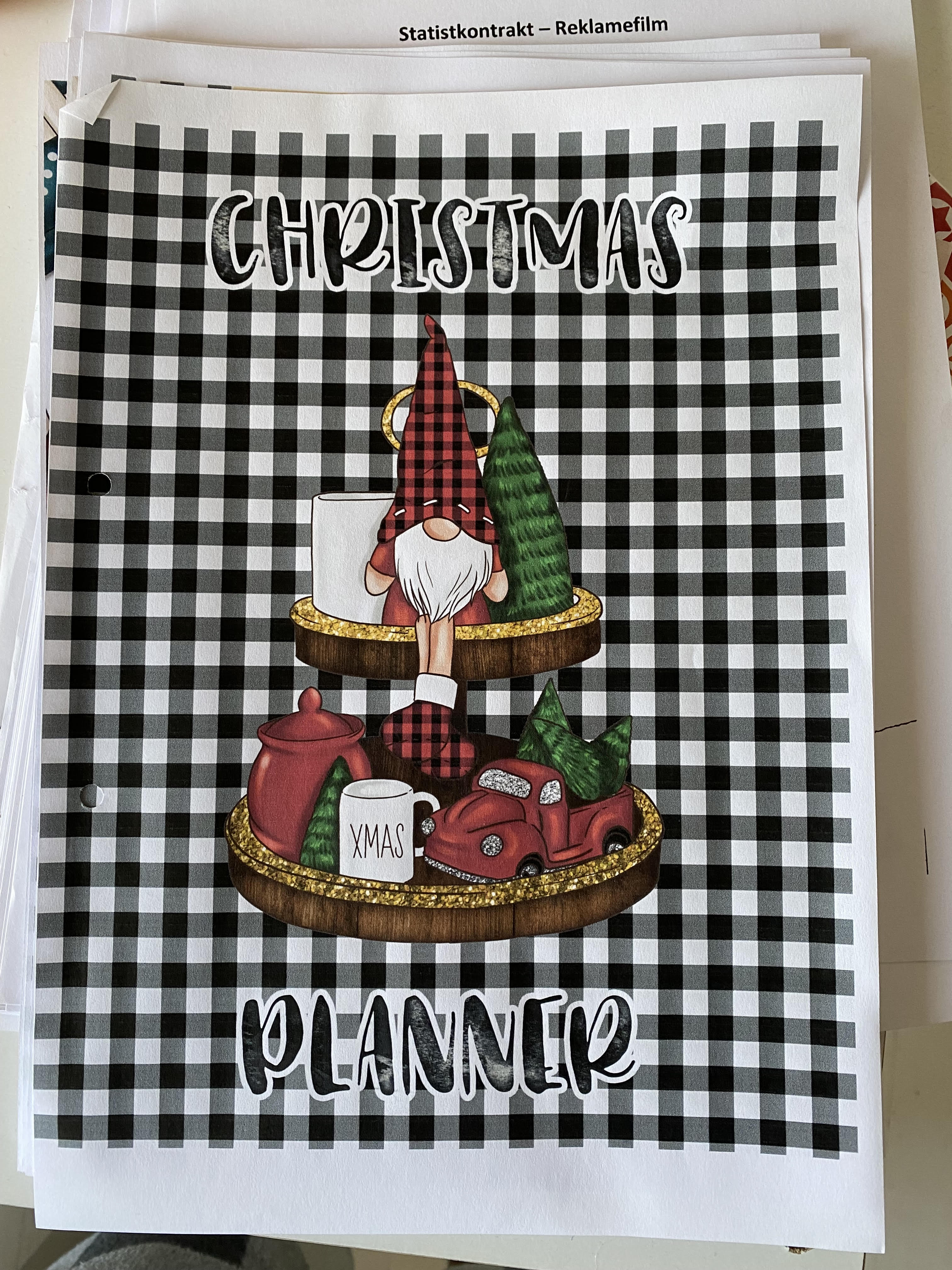 Every year I want to do it but every year I think of it too late because I don't have addresses readily available and have to ask,I have asked before but when you write things on a small piece of paper you are bound to lose them, or at least I am 🤦‍♀️
I need to plan more and follow through more...I NEED TOO!!!
So far I am off to a good start 😅😂
Morning Coffee ChitChat May 10-2021 – Bad Weather
My Morning Coffee ChitChat May 10-2021 – Bad Weather broadcast today is not the best yet. First I am fairly new to doing videos, by that I mean, filming, editing, adding text and all that jazz…second, my mood follows the weather I have noticed 🤦‍♀️… and yesterday the weather was ☔🌧️
If you click on this LINK you will see my previous episodes, not many as of yet….-LOL
However, I hope to be able to figure out this app, create topics to talk about, and a set time, if I figure all that out, then I believe it will only get better and better 😉
If you have any suggestions I would LOVE for you to comment on them below so that I can take a look and consider creating topics out of your suggestions 😊. Maybe I will request you join me in my broadcast if you'd like that of course
Well, I guess that is all I have to say for today…So with no further ado…you can now listen to my "braindead" talk from a rainy gloomy day…hahaha
Don't forget to:
So I am back on Happs, chatting away not knowing what the hell to talk about and just grabbing from thin air…LMAO….🤣
Don't forget to:
The Biggest Dream Killer…
Lord knows I have dream killers, not only one but many, and one of them is the big "But"…
"But" is the biggest dream killer…
"I would have, but", "but you see….", "but I can't…"
All the "but's" simply come from a place of fear… A place of insecurity and
the only person it hurts is ourselves.
Check out this video about our biggest dream killer…" but"
But (lol) before you start you should know your why! To learn more about your why check out
this post
MY PROGRAMS
Ok, so I am not trying to hide it…I am in many programs and have bought into many things that I believe in, however, I CAN NOT promote or concentrate on all of them, it's just not possible! But I can't miss out (God, one never knows…LOL) so I have decided to list EVERY PROGRAM I have bought into or am part of in some way or another on this page.
Now Like I said, I am NOT promoting everything but I am sharing! So if you want to take a look you are welcomed to do so 🙂
You might have seen some of them advertised around the internet advertised as a company for you to join and make money off. However, if you see them listed under a different category on my page here, it is because I have chosen to either promote it or list it as a shop.
So if you have been shown CTFO (aka Change The Future Outcome) as an MLM/Affiliate program and I have listed it under SHOPS, then it's because I am not promoting it as an opportunity but as a place for you to shop! Capish?
Also, as you might…or might not have understood, I am involved with MANY PROGRAMS and thus need to concentrate on one (or two) programs at a time. So, for now, it is
#1. Builderall and Groovefunnels. Two platforms that have EVERYTHING YOU NEED to create whatever it is you want to do online! You only need one of these two though but of course, I can't…LOL
#2. My Online Startup is just VALUE PACKED with a FREE version. The reason for that is I am tired of all the BS that the "gurus" are serving for $$$$$$ and I am finally going back to basics AND learning!
#3. BUILDERALL  because it's just AWESOME!! So those three ones are the ones I am building on for now!
OTHER PROGRAMS:
NowLifestyle – is a fitness program that also is an affiliate program. I do like this affiliate program, however, I live in Norway so I can't utilize everything they offer 🙁
SHOPS:
Nuskin USA – Anti-aging facial/body washes etc. products I LOOOOOVE nuskin products and I use them!
Nuskin Norway – Anti-aging facial/body washes, etc. products
ShopKula – Store
CTFO (Changing The Future Outcome) – I don't really know much about the benefits of HEMP but I have picked up that there are many benefits so I signed up…lol
SavingsHighway – I have no idea what this is but hey, feel free to figure it out yourself…
Oriflame – For makeup
Jewelry store – For this, I have used Groovefunnels and I am building out another store using Groovefunnels Groovekart!
AFFILIATE PROGRAMS
Groovefunnels – SAME as Builderall but I believe in the long run it may be better than Builderall (not sure though but I bought the lifetime membership)
Builderall – Get EVERYTHING you need to run a Digital business for ONE low monthly pay
My Online Startup – Great for people new to affiliate marketing
Kulabrands – Get paid royalties over and over from ONE purchase (This program I should actually promote more but it's a little bit to understand and I just don't feel like getting into it right now but eventually I will cause this is the BOMB!)
Easy1up.com – In this program, you can start off with low investment and then build yourself up. It is a training program, which I actually forgot I had and when I remembered I already was deep into other stuff…(me in a nutcase)
NetworksolutionsPro – For the freebie seeking. It's a good program to use if you are tight on a budget.
The Super Affiliate Network – Another great program I bought on a whim and didn't utilize as I should have
ORU Travel – Travel engine
My Virtual Downline Builder – Now just to warn you. This is no walk in the park, there is a lot of setups to do insider this program so brace yourself 😉 But look on the bright side; you only need to do it one time!😉
Getresponse – Which I can not let go of!
I get traffic from this page, this page and this blog (hihi…this blog is only about affiliate marketing and MLM), and of course social media.
I think we can say most young people have a defining moment in life realizing that it's time to get serious about life and grow up. The reason I say most is that that did not happen to me, although I felt grown enough to have a daughter!!!
Anywho, this is a process of spiritual, physical, social, financial, and spiritual awakening and it all happened in my 40's.
This moment could be brought on by a challenge, a failure, a life struggle, or any other thing. It's different for everyone but it's unmistakable when it happens to you.
How do you go about making this change in your life? Especially if you have spent most of your life up to this point living with family, without full responsibility for yourself, or even being watched over by parents? It's not as complicated as we make it. Start where you are no matter what your situation is and where you are in life!
Self-Development Is A Thing
Part of growing up is self-development. Mastering oneself and being able to care for oneself is just the tip of the iceberg. Becoming your ultimate self is a big part of personal development. 
"Self-actualization, in Maslow's hierarchy of needs, is the highest level of psychological development where the "actualization" of full personal potential is achieved, which occurs usually after basic bodily and ego needs have been fulfilled" (Wikipedia).
Yes, now you are at the age where no one is going to do it for you, nag you until you do the work, or push you unless you have some sort of mental disorder like me, I have ADHD. 
Although most people mature to the "It's up to you to push yourself and work on personal growth" It is a hard and sometimes impossible task for ADHD people to ever reach this level but when and if we do it's an empowering and exciting experience to explore yourself and grow. 
All The Feels
Learning to handle problems with grace, manage emotions, and control anxiety and stress are all part of growing up. Emotional regulation and emotional intelligence are critical skills in adulthood that ADHD people lack without medication or some sort of help.
Add to that being able to effectively communicate your feelings assertively. Much of this is learned from experience. Learning to think before you speak and react to stressful situations calmly is a huge level up in life (which I wish I had mastered at a young age). 
Let's Be Honest
Part of being an adult is being honest. Sometimes that is easy. Sometimes that is gut-wrenchingly hard. Maturity brings the discipline to stay true to your morals and values and part of that is being a truthful honest person. Add in the idea of trustworthy-ness. Being trustworthy means you do what you say you will, that you are reliable, and do the right thing even when no one is watching.
It's Your Responsibility
Another aspect of maturity and personal growth is being responsible. Reliability and responsibility are the pillars of adulthood yet very hard for most people. You need to be able to be counted on and many people fail. You don't have to be a natural at reliability. Use tools while you get into the swing of things. Use calendars, planners, and reminders to ease the transition. Do what you say you will do and don't promise what you can't deliver. 
Thanksgiving
Care about people. Be thankful. Be grateful. No this is not the inside of a greeting card. It's simple advice for personal growth. Learning to realize that no man (or woman) is an island is part of growing up. 
Independence Day
Being independent means many things for many people. Having a job or paying bills can be independent. Grocery shopping and cooking can be a part of independence. Whatever life asks of you; maturity will help you in handling the tasks that come your way. Think of adulthood and growing up as handling business. Yeah!
Whatever comes your way you are capable of rising to the task at hand. Don't wait. Rise up to the challenges of your personal growth. Life is an adventure and you are ready, if not hang in and hang on…you will eventually get there…
I am and it has taken me 40 years 
What is Your "WHY"
Here is a video Frazer Brooks does on your "why," now I don't know if you have heard about Frazer Brooks but I 🥰 this guy! I started following him back in 2018 I believe and was following him some times when I decided to get serious with my NUSKIN (links with text at the bottom of the page, in case you are curious) company… until I got "lured" away once again…
However, I do watch him now and then and so I decided to share one of his videos on your "WHY" I hope you find value in this video, and feel free to share if you like (what more can he ask for right 😉)
I also would like to mention that your why I have found out does not have to be static, meaning it can not change, however, it always has to move you so deeply you either cry or can't breathe every time you think of it and you also have to place it so you see it when you need that extra push!
So listen to him and figure out WHY you want to build an Online Business?
NUSKIN
FYI: In case you have not heard about Nuskin, Nuskin is a company based around skincare and especially keeping your skin as youthful as possible as you age.
Since Nuskin operates differently in different markets it has websites catered to each country. Below I have listed links to the US and the Norwegian markets just in case anyone want's to take a look. The products are AWESOME!! Especially the Lumispa
That goes to show you my "need" to sign up to EVERYTHING under the sun…almost, however I could not let this opportunity pass me by!!
I signed up to Chuck Nguyen's My Online Startup Partner Program and I am beyond EXITED, to say the least!!!
I will come back as I go through the information and fill in this post but for now, I just got to go through and take a look…I am SOOO happy and I don't know why???
Maybe because I used money…🤣🤣🤣
So of course I forgot to post episode 2 on my blog…(duh…🤪) So here is episode 2 and 3 …hihihi
Episode 2
Episode 3
And if you don't have Anchor you can find it on these platforms as well:
So on a whim, I created a podcast. I created a podcast about ADHD and entrepreneurship…and here is Squirrelpreneur's first Podcast episode
How fun this is! Now Squirrelpreneur is available on these platforms: